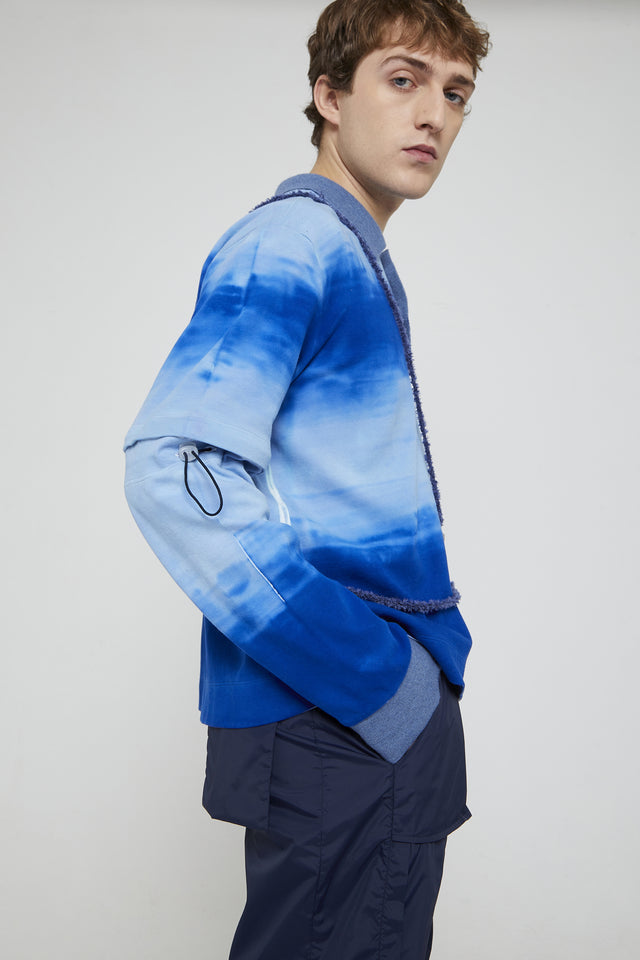 Fully reversible polo shirt, two length sleeves made of 100% cotton jersey from deadstock, with hand painted print. Knit collar, cuff and hem finishes. Classic collar. Drawstring at elbow height. 
STYLE
The jersey has been hand-dyed by a master craftsman, expert in dyeing and color techniques. Each polo shirt is destined to have different characteristics in terms of coloration, once again affirming the uniqueness of the product. 
A drawstring at the height of the elbows allows the mobility of the sleeve length bringing back to memory the gesture that the master glassmakers of Murano make to facilitate the work. Unisex. Unique pieces.
COLOR
Blu
Verde
Riccardo is wearing 2:1 MURANO POLO Size M and his measurements are:
Height
1.82 cm
Chest
94 cm
Hips
95 cm