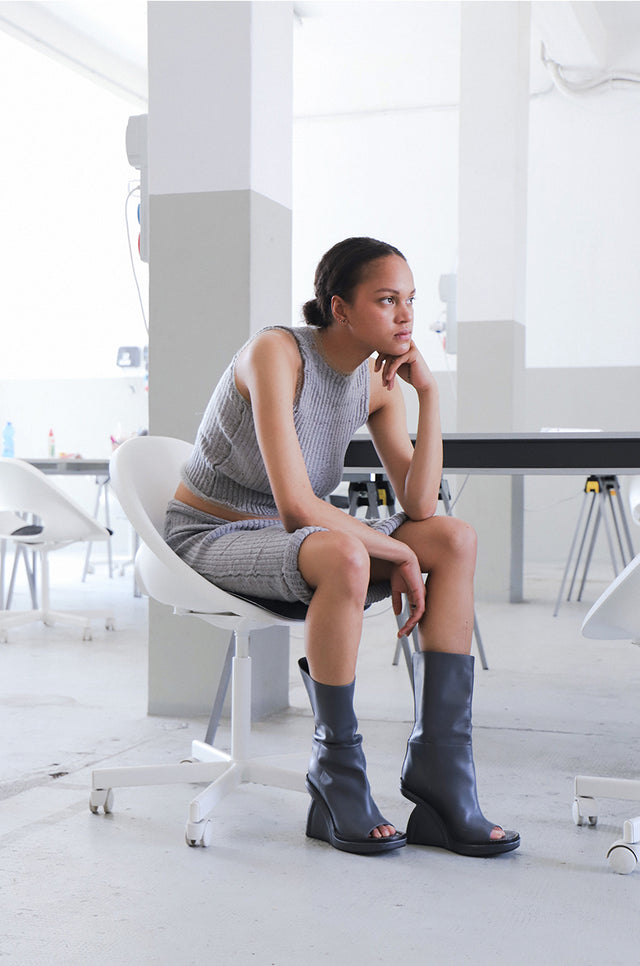 WHAT ARTISTS WEAR
As ancient scholars and explorers acquired treasures and oddities for their Wunderkammern, today's cultural pioneers assemble their own curated collection of unique garments and accessories, effectively creating a material reflection of their interests and values.
The creatives change and expand the collection's content over time, not rushed by greedy impulsiveness but driven by genuine passion for research and curation. Aesthetics and uniqueness are weighed against history and quality, and ethical questions are raised, as each new piece must find its own place and purpose in the collection. Seasonal elements rotate around permanent ones: these are the essential core of the archive.
PLĀS presents What Artists Wear: Wardrobe Rarities – a limited-edition set of four pieces, the beating heart of a timeless and universal wardrobe that each creative molds to their own image. Entirely made in Italy and drawing inspiration from local traditional techniques and craftspeople, each piece is composed of a blend of 100% organic cotton and 100% repurposed nylon monofilament. The set showcases the new exclusive stitch developed from last season's Oracle stitch, also known as Muse stitch – airy, ultramodern and cutting-edge.