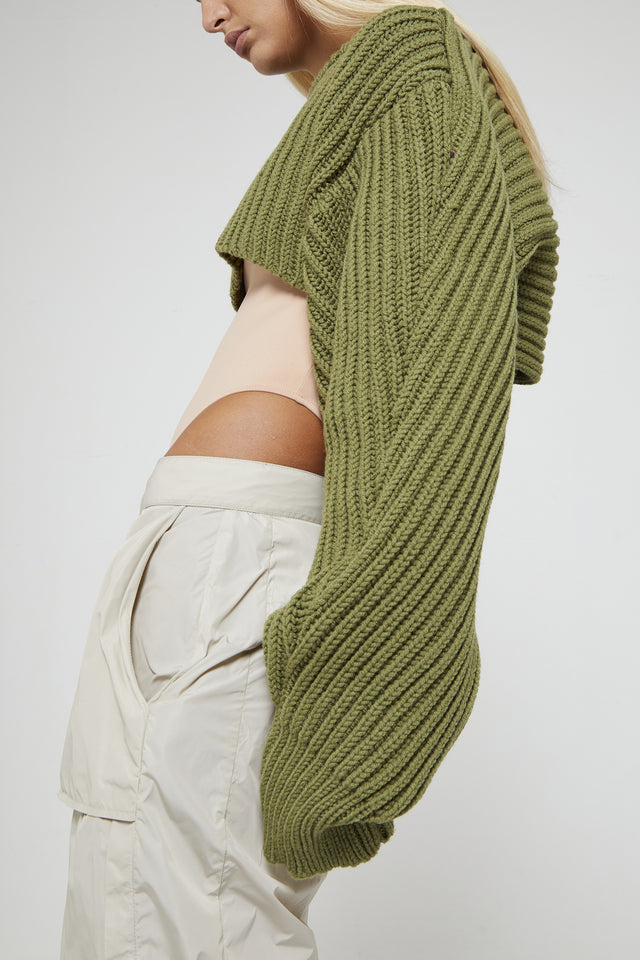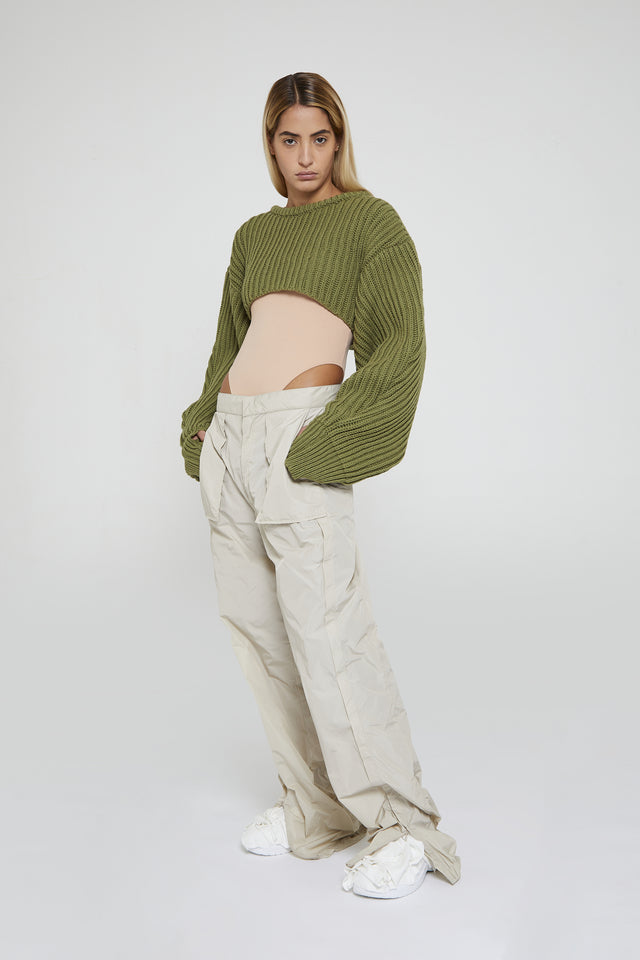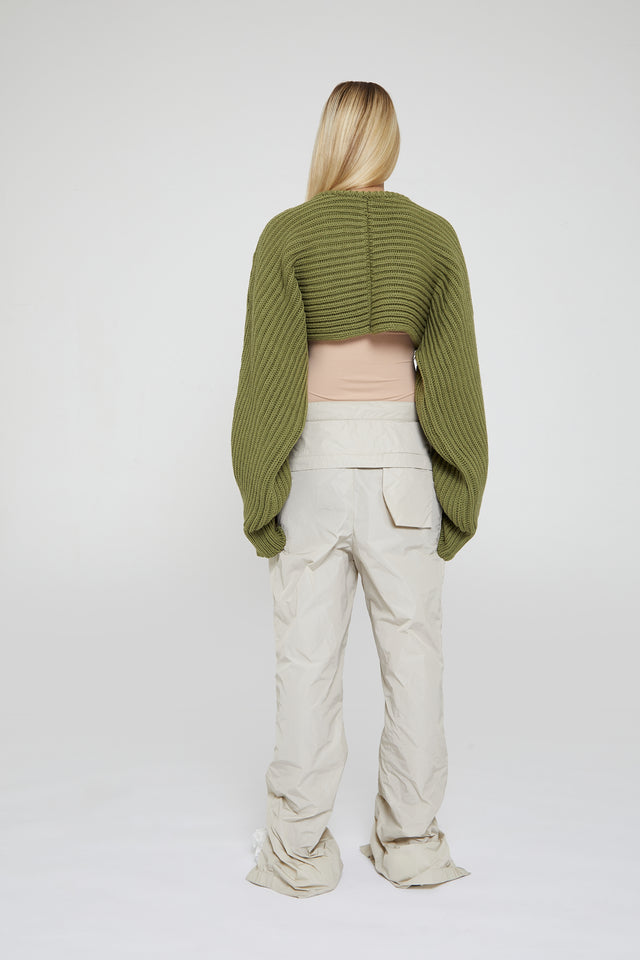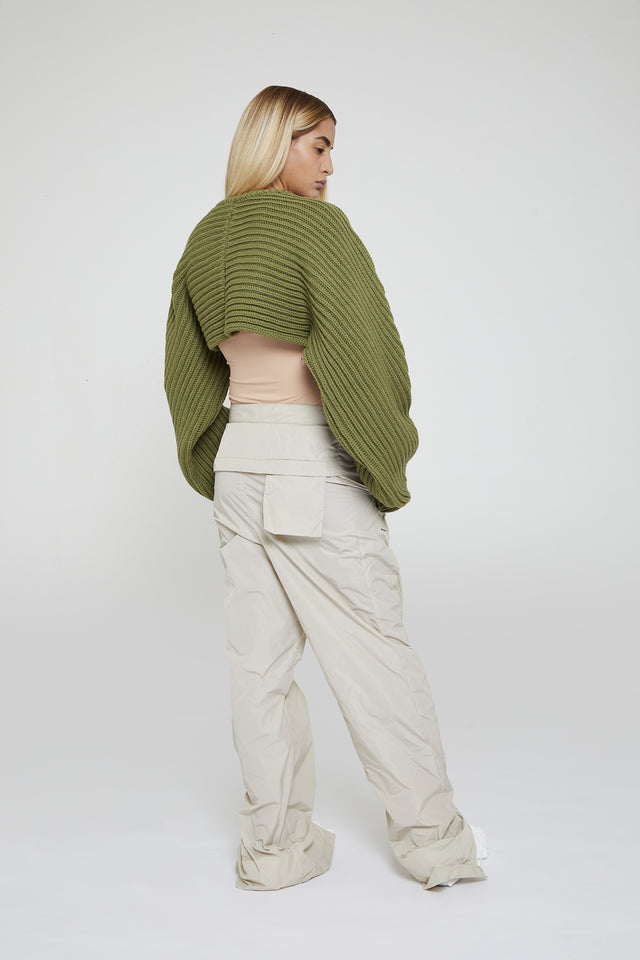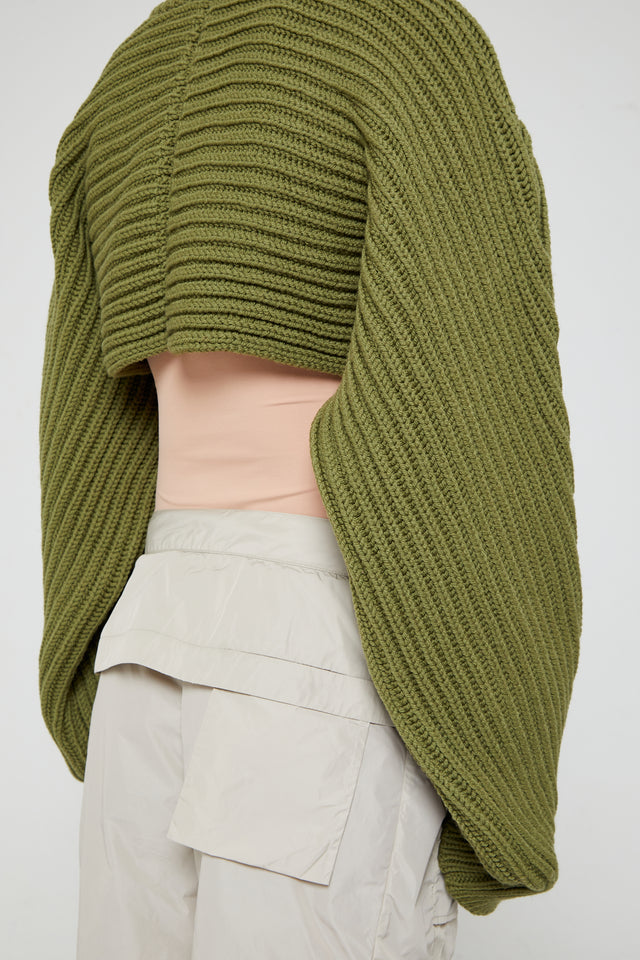 3:1 MODULAR KNITWEAR
3:3 The Gas manicas is knitted in 100% merino wool, is reversible, round neck and cut just below the breast with a gentle curve. English rib is the knit stitch. The sleeves are long and have an opening on the cuff to insert your thumb. 
STYLE
The three components can be worn individually, as a pair, or as a trio. No one excludes or needs the other(s). Everyone must wear, experience and personify the 3:1 pieces in a unique and personal way. Versatility, eclecticism and flexibility are the characteristics of those who wear and promote our plastic identity.
COLORS
lilla 
verde