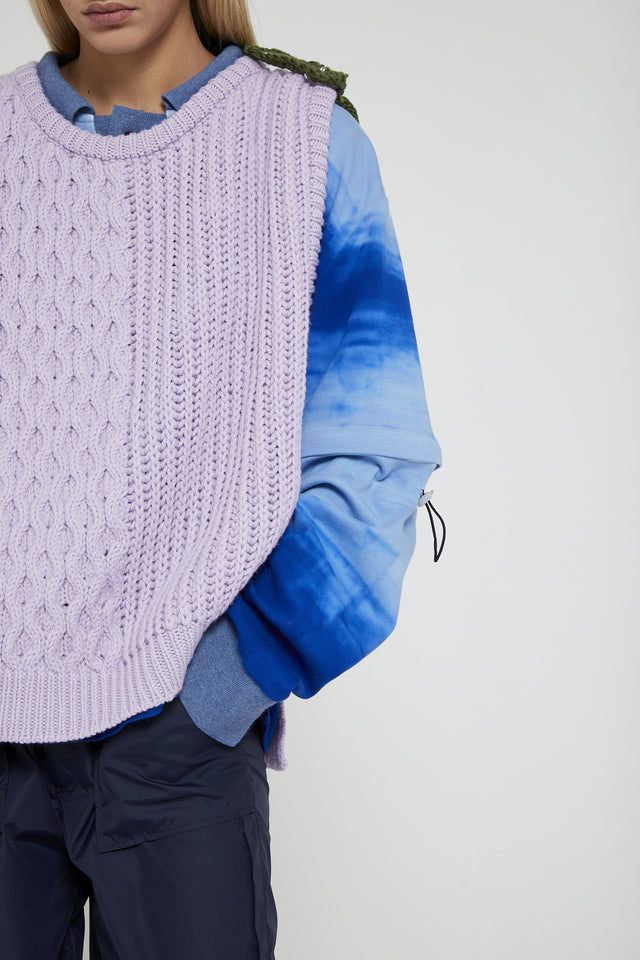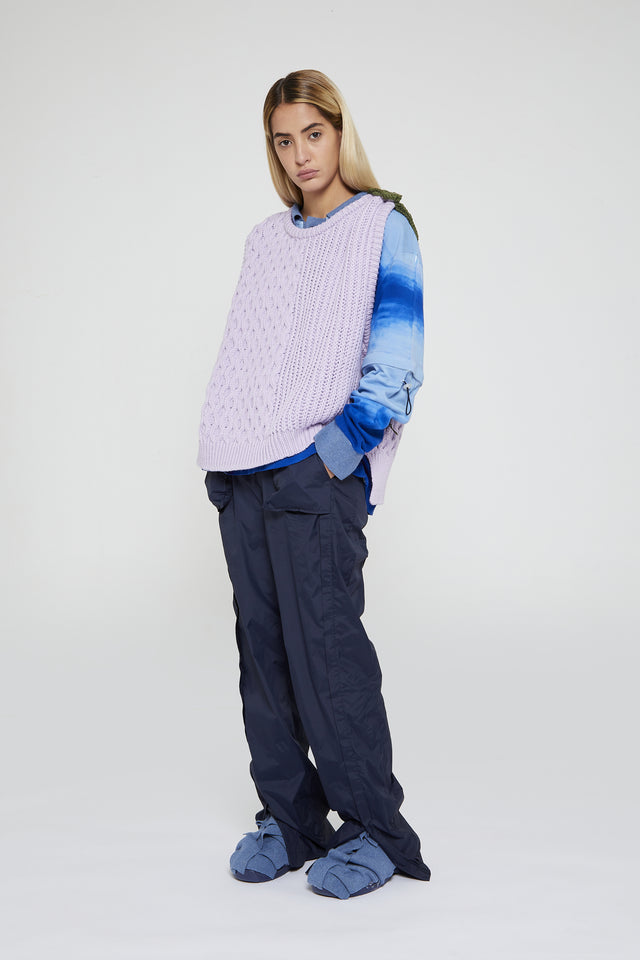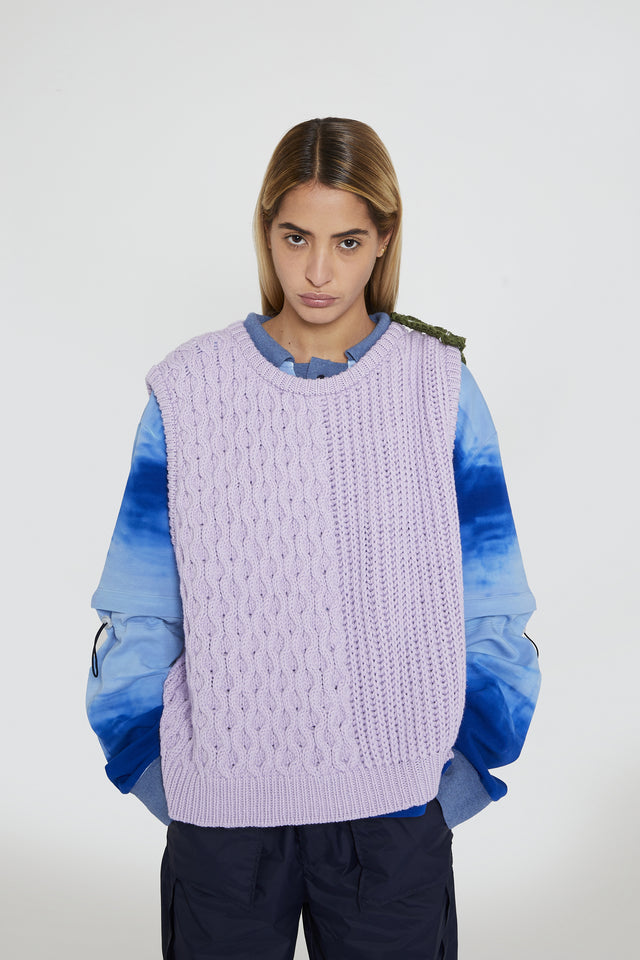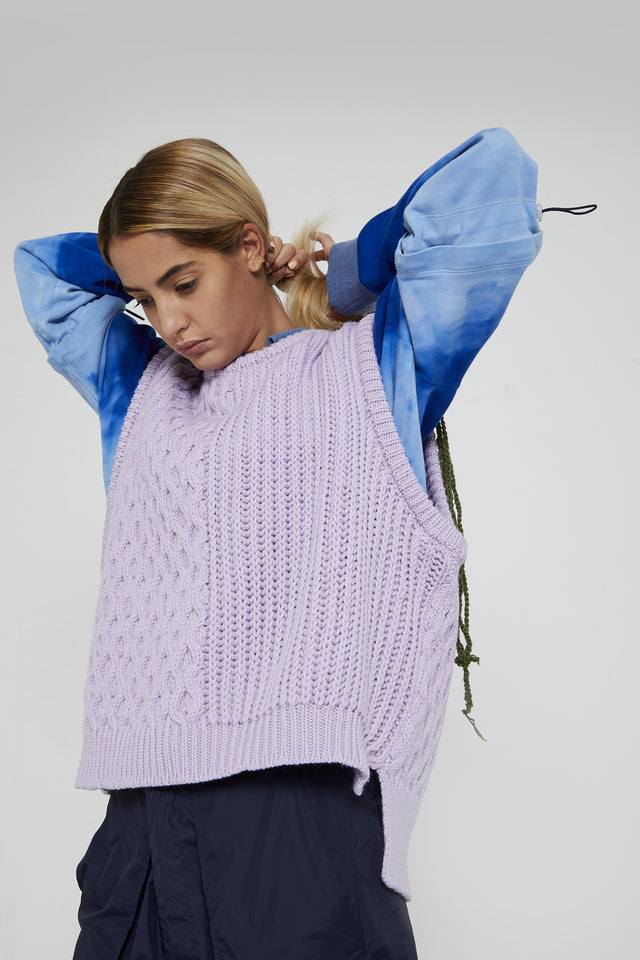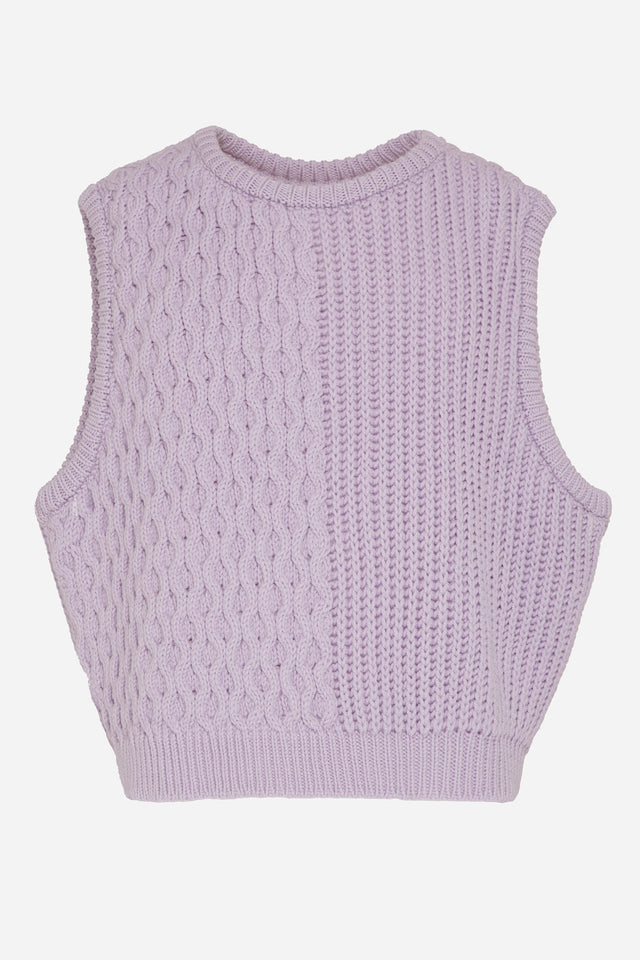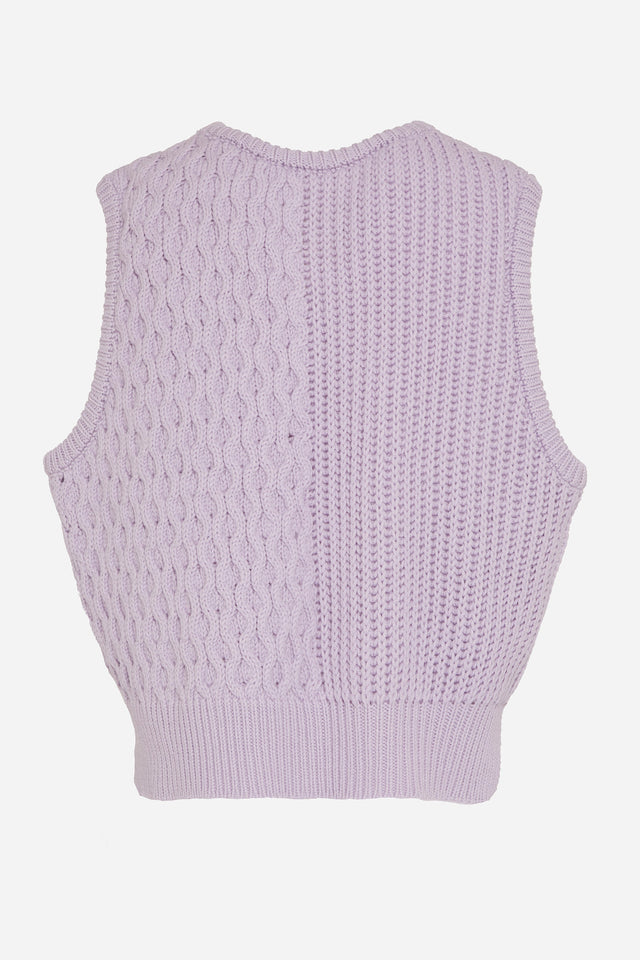 3:1 MODULAR KNITWEAR
1:3 The Liquid vest is knitted in 100% merino wool, reversible, has a round neck and wide sleeves. Two different knitting stitches alternate: English rib and honeycomb.
STYLE
The three components can be worn individually, as a pair, or as a trio. No one excludes or needs the other(s). Everyone must wear, experience and personify the 3:1 pieces in a unique and personal way. Versatility, eclecticism and flexibility are the characteristics of those who wear and promote our plastic identity.
COLORS
lilla 
verde